Now You Have 3 Options to Tap into the Potential of Images…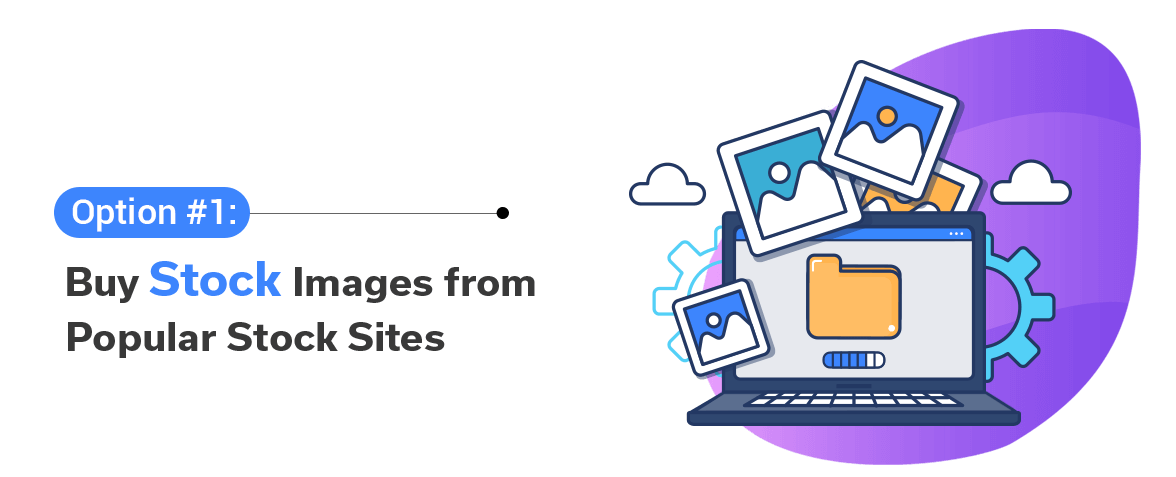 How about buying ready-made images from big stock sites like Getty Images, Shutterstock, etc.? Yeah, that seems like a good option.
But before you consider it, take a look at what a single image from these sites will cost you…
Well $89 or $99 for a single image seems a bit expensive, doesn't it?
This option is good for people who have tons of money to burn. A single image will not solve your traffic and conversion issues, and buying hundreds of images is way out of budget for most people… So let's move to the next option.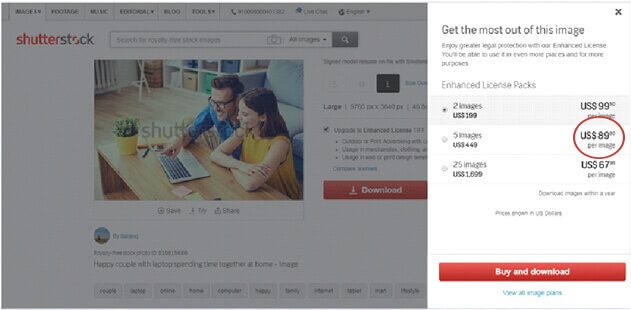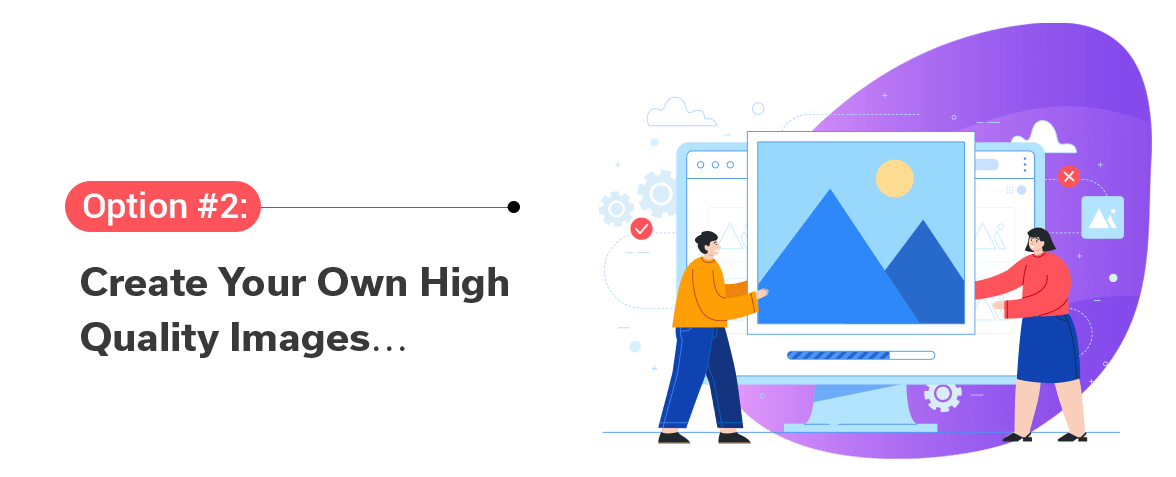 Do it yourself. You could create your own images… BUT before you start, keep in mind that you'll need a LOT of time and skills.
You could get an expensive camera and spend months learning to shoot high quality stock photos the way professionals do.
You could then spend months learning design skills, and learning how to use some complicated and expensive image editing tools.
Even then, most professionals will admit that designing and editing graphics from scratch is extremely time consuming… often taking hours or days to create one graphic!
If you have unlimited time to burn, maybe it's for you, but if you're like most people who would prefer to spend their time on other important aspects of their business… Then this is not the solution for you. So our next option is…
Okay, you don't have the time and skills to create your own images, so you can hire someone to do the work for you. But before diving into it, let me ask you…
Do you know how much decent graphic designers are charging? Take a look…

Yikes! That's a Lot of Money Just to Have One or Two Graphics Made…
And another problem is that even after spending this much money on a single design… Most of the time the design they deliver does NOT look like the design you had dreamed of. That's where the endless back and forth conversation starts and THAT will drain you completely…
It seems like putting the power of pictures to work for you in terms of traffic, engagement, conversions, sales, income, and revenue is a tough job.